1. name! Amber Ampersand
2. what is your livejournal name from? "i miss you infinity cubed", basically
3. three favorite movies! the rules of attraction, wet hot american summer, saved!
4. four favorite bands! gratitude, ted leo & the pharmacists, pixies, the juliana hatfield three
5. five favorite hobbies! drawing, painting, reading, lurking & making mixed tapes/cds
6. something unique about you! uhm. hahaha. oye. i lurk better than you?
7a. do you love getting mail? [OBVIOUSLY] duhz. especially from my wifey, Kelly $$
7b. what type is your favorite? pretty cards, mixed compilations, artsy mail, crazy mail, all sorts i guess. just nothing creepy, that's my deal.
8. A PICTURE OF YOUR PRETTY FACE!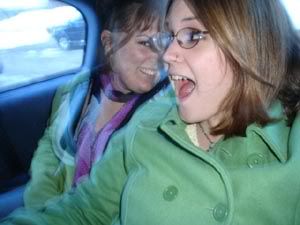 yes!