1. name christopher joseph gibson!
2. what is your live journal name from? my name to the max? i don't know this was two years ago. jeez.
3. three favourite movies! lost in translation & the royal tenenbaums & white oleander
4. four favourite band. the blood brothers, yeah yeah yeahs, cursive, mates of state
5. five favourite hobbies. pictures! driving! ceramics! writing! singing!
6. something unique about you. i'm gay. left-handed. i don't know.
7. do you love getting mail? [OBVIOUSLY] yes!
what type is your favourite?!?! long elaborate ones, on pretty stationery, with a polaroid picture, or something crafty along with it.
8. A PICTURE OF YOUR PRETTY FACE.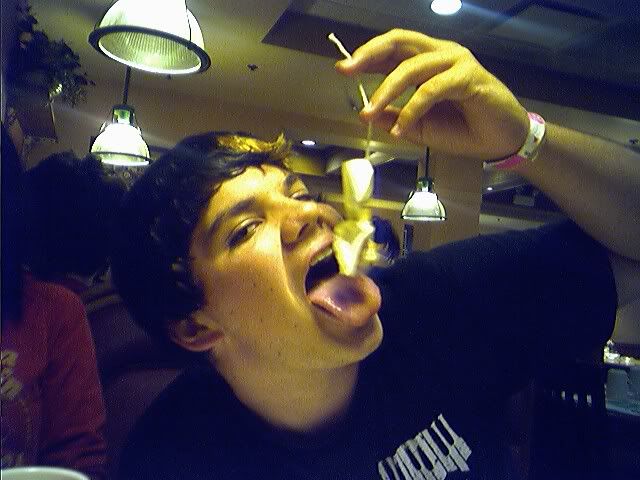 yeah, that's a tampon.